Attending Physicians at The Laurels of Fulton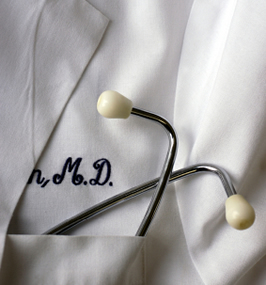 The Laurels of Fulton is very pleased that many surgeons and attending physicians follow their patients at our facility.
If your physician does not have admitting privileges, our Medical Director or other attending physician will be happy to oversee your care while you are staying with us. If you have any questions regarding your physician coverage, please don't hesitate to contact us at (989) 236-5433. We can assist you to ensure that you will have physician coverage.
The current list of attending physicians at The Laurels of Fulton includes, but is not limited to, the following:
Russell Anderson, DO, Medical Director
Preferred Hospital: Carson City Location: Ithaca Area
Dr. Anderson has extensive knowledge and has been an attending at The Laurels of Fulton for over 13 years. Dr. Anderson has a family practice in Ithaca and will be visiting the facility on a weekly basis. He is always willing to take new patients and answer any questions that guests or families may have.
Lars Anderson, DO
Preferred hospital: Clinton Memorial Location: St. Johns Area
Srinivasa Madireddy, MD
Preferred hospital: Ingham Regional Medical Center Location: Lansing area